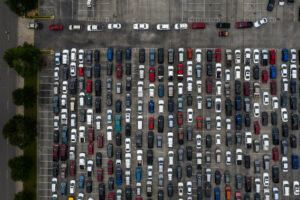 Download Weekly Study Materials
Dear everyone,
COVID-19 first started as a public health crisis and quickly morphed into one of the worst economic crises we have experienced since the Great Depression. It has also created one of America's worst hunger crises that we have seen in generations. Today, 14 million children are regularly missing meals — three times more than during the Great Recession and five times more than before the pandemic.
The irony of course is that even with the crisis at hand, still we are living in one of the wealthiest countries on earth.  Let us be clear — there is food in America, plenty of food, and yet here among us lives a very real 'hunger' for many, existing painfully, side by side. To be even clearer and without a doubt, there is much that our government can and should be doing to correct this.  If nothing else, the pictures of cars waiting hours and strung out for miles waiting for food ought to be convincing enough that we are now living in even more desperate times than we have experienced for generations. To look someone in the face, hand them a box of food and wish them a good Thanksgiving has been one of the more difficult moments of my life.  And then, looking over and seeing their children in the back seat of the car, even more difficult.  
This should not be a partisan issue, this can never be construed as such.  For all of us at Lerhaus/Newshul, this is a human issue that we are facing in this country and it can only be solved when we say that it is time already 'to eradicate hunger' — and place this eradication at the highest level of our priorities. Children going hungry less than a mile or two from our homes cannot be good for anyone and with an appropriate reshuffling of our immediate priorities, we can solve this. 
Please open the link below to have a 'behind the scenes look' at the materials before us, so to speak.
Prophet Zechariah, Chapter 7, Verses 8, 9 & 10
| | |
| --- | --- |
| ח  וַיְהִי, דְּבַר-יְהוָה, אֶל-זְכַרְיָה, לֵאמֹר. | Zech 7:8 And the word of the LORD came unto Zechariah, saying: |
| ט  כֹּה אָמַר יְהוָה צְבָאוֹת, לֵאמֹר:  מִשְׁפַּט אֱמֶת, שְׁפֹטוּ, וְחֶסֶד וְרַחֲמִים, עֲשׂוּ אִישׁ אֶת-אָחִיו. | 9 'Thus hath the LORD of hosts spoken, saying: Execute true judgment, and show mercy and compassion every man to his brother; |
| י  וְאַלְמָנָה וְיָתוֹם גֵּר וְעָנִי, אַל-תַּעֲשֹׁקוּ; וְרָעַת אִישׁ אָחִיו, אַל-תַּחְשְׁבוּ בִּלְבַבְכֶם. | 10 and oppress not the widow, nor the fatherless, the stranger, nor the poor; and let none of you devise evil against his brother in your heart. |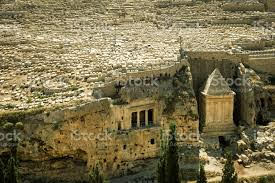 I have been told (to my face) that parents should have made better choices in their employment and thus their children would not have to experience this level of either poverty and hunger.  This is at times accompanied by the refrain of not paying for the employment choices and / or the mistakes of other people. This is essentially a way of saying, 'feeding other people's children is not my responsibility and it certainly is not a responsibility anyone should expect from me.'  
There are so many problems associated with this kind of thinking; needless to say, I just cannot look people in the face when they tell me these things.  I should explain, out of pity, I don't want anyone 'to see or for their sake, 'read' the ugly expression which almost instantaneously appears on my face.
Here's a thought — let me know if you have some time and come with me to Philabundance — I'll change around my day to fit your schedule.  Actually, there are many places where you can spend a little time — and you really don't have to do anything at all, just come and see what you see, I promise.
If you have a few extra dollars, then send them to me in PayPal or by check at Lerhaus Newshul, 1030 Leopard Rd, Rydal, PA 19046 — mark the check 'for food for children' — If there are children around,  look over at them, and think about this — for the price of a gallon of milk, you can change a day in a child's life.
I think I'll end right there, and urge everyone this Wednesday evening at 7:00 PM and then Sunday Afternoon at 3:00 PM to tune (zoom) in.  I know it's a holiday time to be with our families, but there is a distinct possibility that these two gathering times will not conflict (too much) with your otherwise busy family plans.  If we miss you this week, then there is always the next, we have yet to run out of messages from our past which so eloquently speak to our present, let alone to our future — a future to live for.
Allow me to wish everyone a good Thanksgiving, in whichever way you choose to celebrate it.  There may be fewer around your table this year, which I understand may be the safest way to go, but we are looking forward to next year to be together again. What we lack in this year's presence, let's at the very least make up in a new 'hope' for all of us and our future together.
Warm regards, Chag Hodu Same'ach,
Rabbi Seth Frisch / מהרש''ף
Lerhaus: A Newshul of Jewish Thought and Learning
www.newshulofamerica.org
(215) 385-0778
Download Weekly Study Materials
Please follow and like us: