Who we are?
Meet / Pray / Love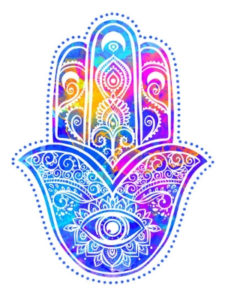 The Synagogue models we have inherited are no longer working, they are breaking down. We at New Shul chose to re-engage with prayer and study as celebration and in caring for one another. Our services are joyful, musical and they are accessible, weaving together tradition with contemporary life.
We are investing our time in learning, in spiritual transformation and in building community. We are creating a Jewish spiritual path that feels authentic and profound. People ask us who we are and to which movement we identify. Our answer is that we do not identify with any movement, however we welcome everyone from all backgrounds, along with all those who are just beginning to explore Judaism. The time has come for us, all of us, to explore what it means to engage in a community in which everyone has an equal voice.
The old forms of synagogue membership are numbing and antithetical to the community which is now emerging. We see each other in New Shul as a partners in building; partners who share a vision of a diversity and find pride in our diversity. We are committed to study Jewish wisdom while reimagining and innovating our practices to be more relevant to 21st century American Jews and the new emerging Jewish life appearing all around us and thriving while the old models just seem to be falling away.
Importantly, The New Shul is 'awakened,' drawing on a proud history in this country of Social Justice and progressive Jewish thought. Our voice is an American Jewish voice separate and distinct from the voice of any prime minister of any regime that seeks to co opt our voice, speak for us or speak in our name. This is significant too in the relationship we have with modern Israel, with its founding vision of progressive values of equality, human decency and democracy. We do not support regimes, although we know them well. The office of any prime minister of any country or any presidential administration will never speak for us. We at the New Shul, as Americans, are inspired by a continuum of social justice activists, who have moved us in the past, such as Eleanor Roosevelt, the Rev. Martin Luther King, Jr., and the prophetic Rabbi Abraham Joshua Heschel z"l, of Blessed Memory, who marched arm in arm with Dr. Martin Luther King Jr. When excoriated for marching with Dr. King, and criticized for not spending more time with his prayers, Rabbi Heschel said, with great humility, these words, "When I marched in Selma, I prayed with my feet."
Our Vision
We believe that God empowers each of us to change ourselves as-well-as change the world around us. We believe that our lives have meaning, and that what we say and what we do, in a meaningful way, does matter.
We hope you will study with us, pray and serve with us, in order to create a new way forward for us and the Jewish community as a whole; diverse in sprit and yet united in the pursuit of peace, of justice and of repair of this world, our world, and for the benefit of everyone.
In light of our dreams for a better life, Talmudic wisdom teaches us, "If I am not for myself, who will be for me? But if I am only for myself, who am I? If not now, then when?"
-Ethics of the Sages, 1:14