A Jerusalem Visit in a Never Ending Time of Change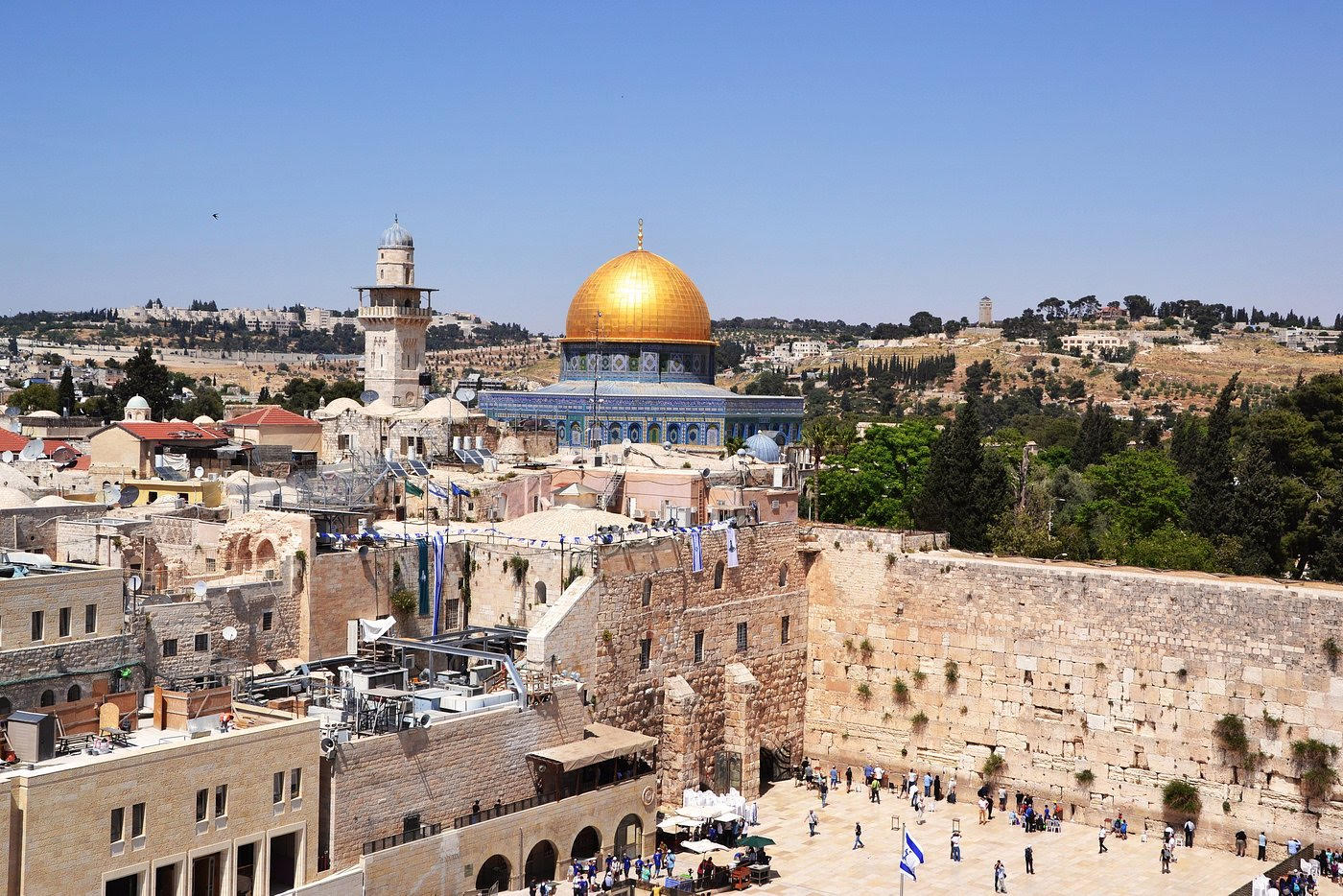 Where are these women from and how did they get in there . . .
In the Wilderness 27:6 (Book of Numbers)
Tribal Allotments . . .
And יהוה said to Moses,
כֵּ֗ן בְּנ֣וֹת צְלׇפְחָד֮ דֹּבְרֹת֒ נָתֹ֨ן תִּתֵּ֤ן לָהֶם֙ אֲחֻזַּ֣ת נַחֲלָ֔ה בְּת֖וֹךְ אֲחֵ֣י אֲבִיהֶ֑ם וְהַֽעֲבַרְתָּ֛ אֶת־נַחֲלַ֥ת אֲבִיהֶ֖ן לָהֶֽן׃
"The plea of Zelophehad's daughters is just: you should give them a hereditary holding among their father's kinsmen; transfer their father's share to them.
וְאֶל־בְּנֵ֥י יִשְׂרָאֵ֖ל תְּדַבֵּ֣ר לֵאמֹ֑ר אִ֣ישׁ כִּֽי־יָמ֗וּת וּבֵן֙ אֵ֣ין ל֔וֹ וְהַֽעֲבַרְתֶּ֥ם אֶת־נַחֲלָת֖וֹ לְבִתּֽוֹ׃
"Further, speak to the Israelite people as follows: 'If a householder (man.) dies without leaving a son, you shall transfer his property to his daughter.
Please follow and like us: