"Trouble ahead, trouble behind — and you know that notion just crossed my mind . . ."
| | |
| --- | --- |
| כו  וַתַּבֵּט אִשְׁתּוֹ, מֵאַחֲרָיו; וַתְּהִי, נְצִיב מֶלַח. | Genesis 19:26 But his wife looked back from behind him, and she became a pillar of salt. |
How (do) we understand the identity of Lot's Wife and how (do) we understand the fate of the Jews vis-a-vis the past . . . (both in looking back — and in looking ahead).
The moment of "his wife" becoming a pillar of salt, as she, her husband, and two daughters escape the destruction of Sodom, has attracted the attention of artists throughout the ages. The moment that transforms her from a human being to a pillar of salt is told in six Hebrew words in Gen. 19:26
What does this refer to? Contemporary Depictions and the 'art of reflection' (or 'interpretation'). Is this self-reflection?
The German painter and sculptor, Anselm Kiefer (b. 1945), created a famous painting, entitled Lot's Wife, in 1989. Known to be arguing with controversial issues, including the Nazi era, Kiefer painted train tracks instead of a human figure. His painting presents not a woman but the imagined object of her gaze. She looks back to the concentration and death camps of the Holocaust, a contemporary version of Sodom and Gomorrah.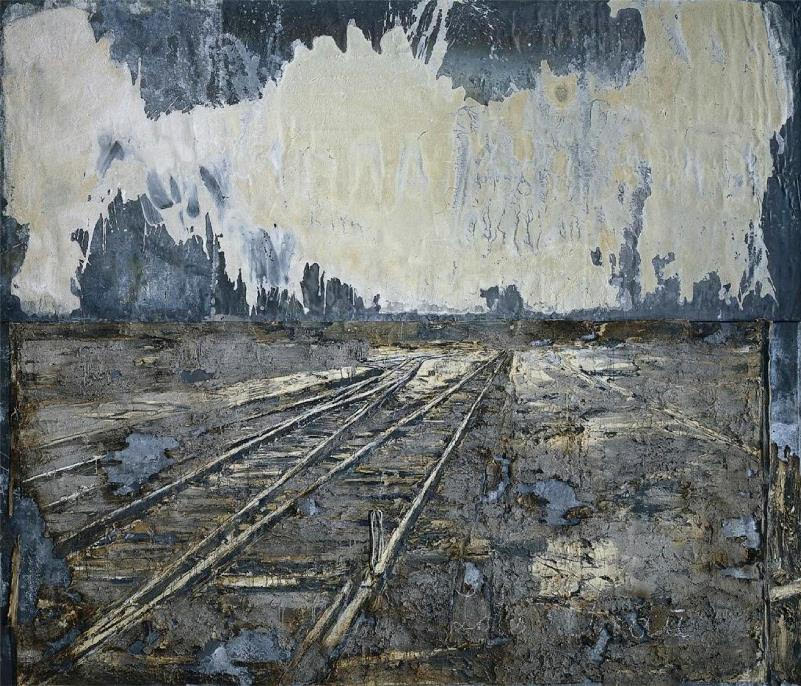 Does freedom mean to free oneself of trauma, victimhood, and conspiracy theories, all of which justify one's inability to be free . . .
From the WSJ
Op-Ed — Kanye, Farrakhan and the newest version of Black antisemitism:
Kanye West, Louis Farrakhan and Anti-Semitism
The "white extinction" conspiracy theory promoted by white supremacists holds that Jews promote integration, miscegenation and civil rights as part of a plot to replace the white race. Mr. West and his 'contemporaries' appear to believe the opposite. "Jewish people have owned the black voice," he said on a recent podcast, later speaking of black Americans "being signed to a [Jewish-owned] record label, or having a Jewish manager, or being signed to a Jewish basketball team, or doing a movie on a Jewish platform like Disney.
That sort of talk sounds very much like the ravings of Nation of Islam leader Louis Farrakhan, the world's foremost black anti-Semite. "You can't do nothing in Hollywood unless you go by them"—the Jews—Mr. Farrakhan said in a 2010 speech. "You a hip-hop artist? You can't do nothing, you gotta go by them. You want to be a great sports figure? They own that plantation. Children of Israel, they got you jumping through hoops."
Please follow and like us: