Memories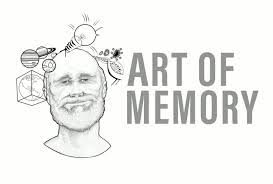 Light the corners of my mind — Misty watercolor memories of the way we were
Scattered pictures of the smiles we left behind — smiles we gave to one another, for the way we were
Can it be that it was all so simple then? or has time re-written every line?
If we had the chance to do it all again tell me, would we? could we?
Memories — May be beautiful and yet, what's too painful to remember we simply choose to forget
So it's the laughter we will remember
Whenever we remember the way we were
____
People remember events from over a generation ago — but we often forget the moments of today, not too distant from before this very moment . . . .
Our memories, where did they go?
Moses called on God to remember God's covenant with Abraham, Isaac, and Jacob to deliver the Israelites from God's wrath — especially after the incident of the Golden Calf.
| | |
| --- | --- |
| כז  זְכֹר, לַעֲבָדֶיךָ–לְאַבְרָהָם לְיִצְחָק, וּלְיַעֲקֹב:  אַל-תֵּפֶן, אֶל-קְשִׁי הָעָם הַזֶּה, וְאֶל-רִשְׁעוֹ, וְאֶל-חַטָּאתוֹ. | Deut 9:27  Remember Thy servants, Abraham, Isaac, and Jacob; look not unto the stubbornness of this people, nor to their wickedness, nor to their sin; |
Why? Did Gd forget something — or was it us?
Maybe that's why we see 'the ghost's admonition' to Hamlet, not by accident mirroring the Torah in Deuteronomy "you shall well remember," (here also in Deut 7:17,18).
Remember me, "So Uncle there you are, now to my word . . . .
It is adieu, adieu, remember me . . . I've sworn't . . . ." (Hamlet Act 1, scene 5, line 98)
___________
Memory, may be part of who we are now — it might even be who we are not . . . or maybe, it is what we are missing? or perhaps, it is what we have chosen to forget . . . .
Please follow and like us: