Reading the future?
There is a people that dwells apart,
Not reckoned among the nations . . .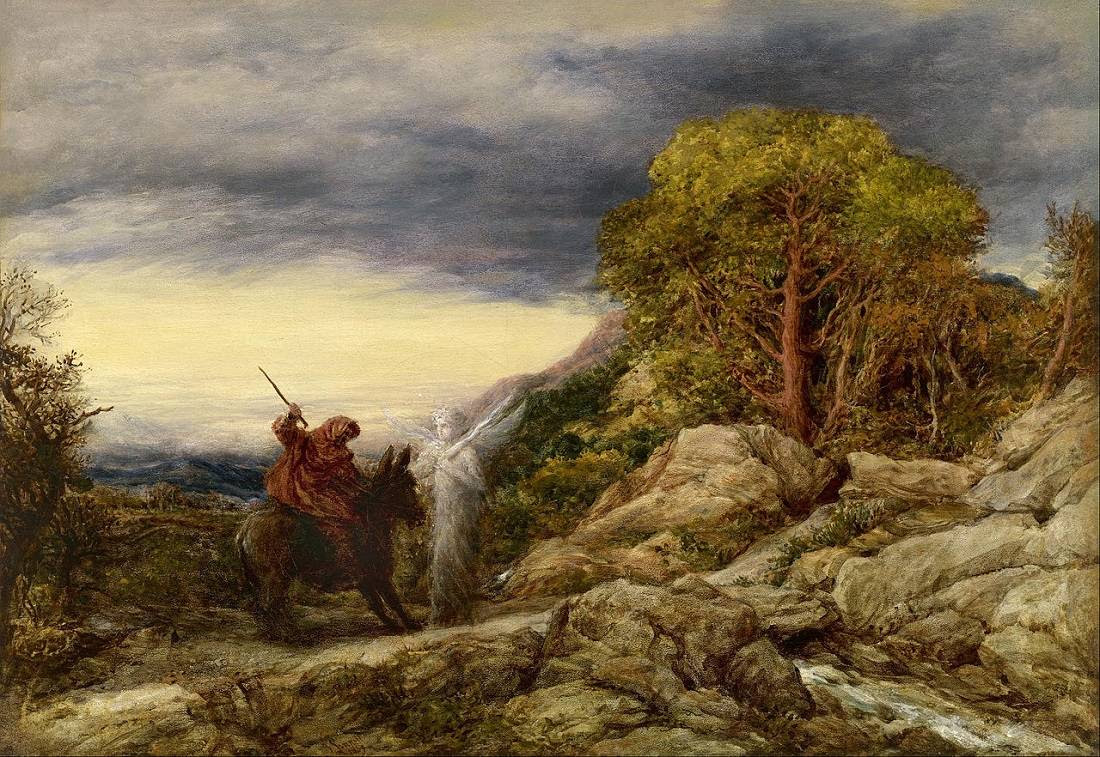 What the Hell — you hired a hitman to curse me?
The Book of Numbers 22–25 (also known as "In the Wilderness") presents an intricate and carefully crafted story about Balak, the king of Moab, who seeks out the services of a well-known soothsayer, Balaam, to curse the Israelites. Balaam does not curse them, but instead blesses them and curses their enemies. The story ends with Balak and Balaam each returning to their homes (24:25).
But is that the end of the story?
Hardly . . .
כִּֽי־מֵרֹ֤אשׁ צֻרִים֙ אֶרְאֶ֔נּוּ וּמִגְּבָע֖וֹת אֲשׁוּרֶ֑נּוּ הֶן־עָם֙ לְבָדָ֣ד יִשְׁכֹּ֔ן וּבַגּוֹיִ֖ם לֹ֥א יִתְחַשָּֽׁב׃ 
As I see them from the mountain tops,
Gaze on them from the heights,
There is a people that dwells apart,
Not reckoned among the nations,
Please follow and like us: