Sergey V. Lavrov, Russia's foreign minister, said Hitler had Jewish roots . . .
Are the Russian foreign minister's comments antisemitic — which makes me wonder, who gets to define what is and what is not antisemitism?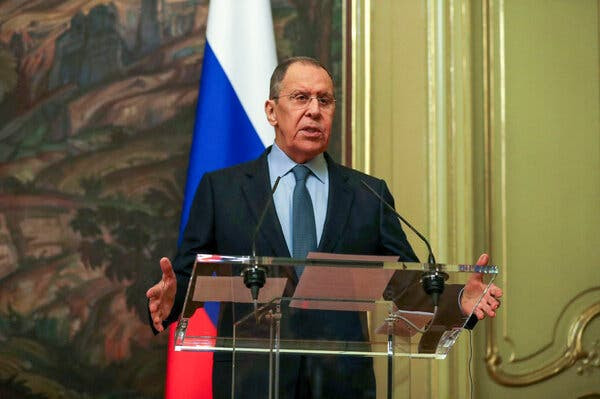 Following an interview Mr. Lavrov gave on Sunday to an Italian television journalist — who asked him why Russia claimed to be "denazifying" Ukraine when the Ukrainian president, Volodymyr Zelensky, was Jewish. Mr. Lavrov replied that he thought Hitler himself had Jewish roots, a claim dismissed by historians, and added, "For a long time now we've been hearing the wise Jewish people say that the biggest antisemites are the Jews themselves."
The Israeli Prime Minister remarked: "Jews did not murder themselves in the Holocaust." — "The lowest level of racism against Jews is to accuse Jews themselves of antisemitism."
___________
and of recent Note: At a Milken Institute Global Conference panel on the media on Tuesday, The Atlantic's editor-in-chief Jeffrey Goldberg said, "the creation of alternate truth realities for different pockets of America" is a sign of a "democracy in trouble." Maybe, said writer and entrepreneur Bari Weiss, "we need rabbinic help to answer that deeper question of why people are turning" to ideologies like QAnon.
Side Note: Bari, happy to be of service . . . . call me.
Rabbinic Help Call-line,
Rabbi Seth
Remembering Note: David Birney, who played a Jewish husband in the controversial 1970s sitcom "Bridget Loves Bernie," died at 83. The sitcom, about an interfaith marriage, drew criticism (i.e. pressure to cancel) from Jewish groups and was subsequently canceled after one season.
Oy very . . .
Please follow and like us: