Joseph — (is) life but a dream . . .
Joseph and Chanukah: the search for light in a world of darkness
The story of Joseph and the Amazing Technicolor Dreamcoat is a tale that follows the journey of a dreamer. Joseph is the son of Jacob and one of twelve brothers. He is given a coat of many colors by his father, which is symbolic of his favor and an object of his brothers' jealousy.
Too much light: perhaps then, darkness . . . .
| | |
| --- | --- |
| ג  וְיִשְׂרָאֵל, אָהַב אֶת-יוֹסֵף מִכָּל-בָּנָיו–כִּי-בֶן-זְקֻנִים הוּא, לוֹ; וְעָשָׂה לוֹ, כְּתֹנֶת פַּסִּים. | Genesis 37: 3 Now Israel loved Joseph more than all his children, because he was the son of his old age; and he made him a coat of many colours. |
| ד  וַיִּרְאוּ אֶחָיו, כִּי-אֹתוֹ אָהַב אֲבִיהֶם מִכָּל-אֶחָיו–וַיִּשְׂנְאוּ, אֹתוֹ; וְלֹא יָכְלוּ, דַּבְּרוֹ לְשָׁלֹם. | 4 And when his brethren saw that their father loved him more than all his brethren, they hated him, and could not speak peaceably unto him. |
| ה  וַיַּחֲלֹם יוֹסֵף חֲלוֹם, וַיַּגֵּד לְאֶחָיו; וַיּוֹסִפוּ עוֹד, שְׂנֹא אֹתוֹ. | 5 And Joseph dreamed a dream, and he told it to his brethren; and they hated him yet the more. |
___________________
'Lineup in the lineage' . . . Judean birth order (also) apparently had a meaning — in many places . . .
| | |
| --- | --- |
| ו  וַיִּקַּח יְהוּדָה אִשָּׁה, לְעֵר בְּכוֹרוֹ; וּשְׁמָהּ, תָּמָר. | 6 And Judah took a wife for Er his first-born, and her name was Tamar. |
| ז  וַיְהִי, עֵר בְּכוֹר יְהוּדָה–רַע, בְּעֵינֵי יְהוָה; וַיְמִתֵהוּ, יְהוָה. | 7 And Er, Judah's firstborn, was wicked in the sight of the LORD; and the LORD slew him. |
DNA and the shattering of old paradigms . . . ?
Darkness, Dedication (Chanukah) and light — a rebellion of a priesthood against a priesthood — wait — what! . . . no miracle?
Here below is a vieo of a pretty close rendition of the true story surrounding Chanukah — it is certainly worth the view . . . That being said — who is the intended audience?
https://unpacked.education/video/hanukkah-hellenization-and-hasmoneans/?utm_medium=email&utm_source=insideued-22-1w&utm_campaign=ued-reengagement
___________
And just when we thought we knew everything (about our ancestry)
Where did you say you were from?
Ashkenazi Jews Have Become More Genetically Similar Over Time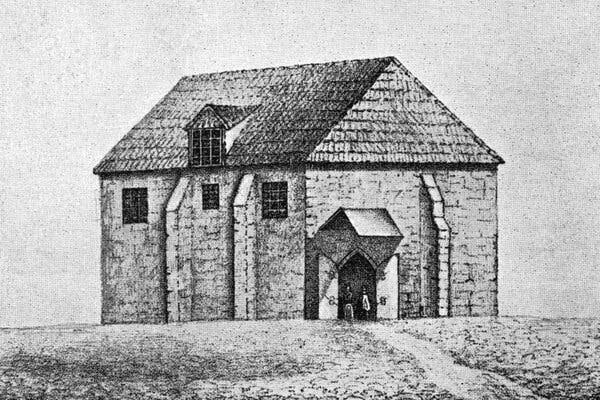 A depiction of a synagogue in Erfurt, Germany, in the 14th century. "In the middle of the German-speaking lands, this was the place to be at the time," said the curator of Erfurt's Old Synagogue Museum.
https://www.nytimes.com/2022/11/30/science/ashkenazi-jews-genetic-history.html?smid=nytcore-ios-share&referringSource=articleShare
Here, below, (from NYT) 2002 — is a slightly different perspective — yet, not a contradictory perspective . . .
https://www.nytimes.com/2002/05/14/science/in-dna-new-clues-to-jewish-roots.html?searchResultPosition=5
Please follow and like us: