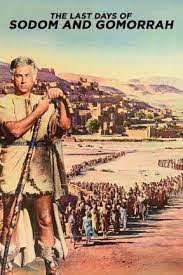 | | |
| --- | --- |
| כ  וַיֹּאמֶר יְהוָה, זַעֲקַת סְדֹם וַעֲמֹרָה כִּי-רָבָּה; וְחַטָּאתָם–כִּי כָבְדָה, מְאֹד. | 20 And the LORD said: 'Verily, the cry of Sodom and Gomorrah is great, and, verily, their sin is exceeding grievous. |
| כא  אֵרְדָה-נָּא וְאֶרְאֶה, הַכְּצַעֲקָתָהּ הַבָּאָה אֵלַי עָשׂוּ כָּלָה; וְאִם-לֹא, אֵדָעָה. | 21 I will go down now, and see whether they have done altogether according to the cry of it, which is come unto Me; and if not, I will know.' |
Identity and "Identity Fear": how is it playing out . . . . both here and abroad.
NYT: https://www.nytimes.com/2022/11/05/world/middleeast/israel-election-far-right.html
The Far Right's Rise in Israel is Driven by Anxiety and Fear: (Is it a surprise)?
To win the election, Benjamin Netanyahu and his far-right allies harnessed perceived threats to Israel's Jewish identity after ethnic unrest last year and the subsequent inclusion of Arab lawmakers in the government.
Please follow and like us: