The newborn brothers — of a brand New Moon of Kislev — is/are almost upon us.
Chanukah, a rather 'un civil war' at best.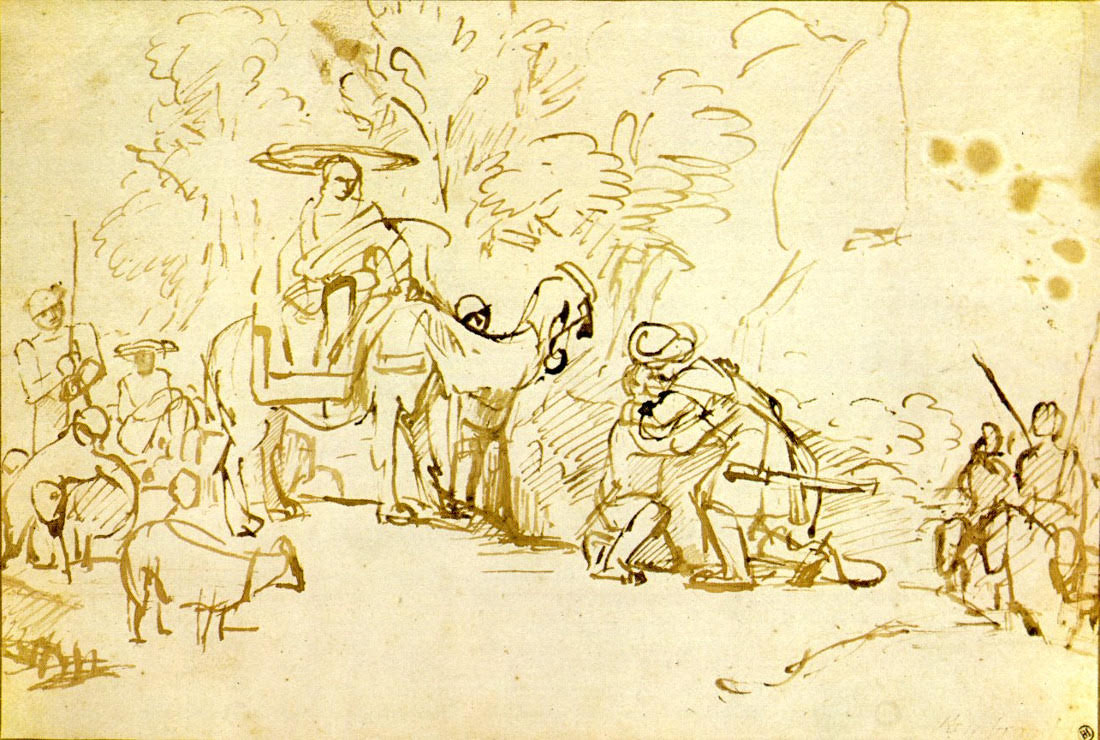 As time goes by . . .
Moonlight and love songs
Never out of date
Hearts full of passion
Jealousy and hate
That no one can deny
it's still the same old story
A fight for love and glory
A case of do or die
The world will always welcome brothers (to each other)?
As time goes by . . .
| | |
| --- | --- |
| כא  וַיֶּעְתַּר יִצְחָק לַיהוָה לְנֹכַח אִשְׁתּוֹ, כִּי עֲקָרָה הִוא; וַיֵּעָתֶר לוֹ יְהוָה, וַתַּהַר רִבְקָה אִשְׁתּוֹ. | Genesis ch 25: vs 21 And Isaac entreated the LORD for his wife, because she was barren; and the LORD let Himself be entreated of him, and Rebekah his wife conceived. |
| כב  וַיִּתְרֹצְצוּ הַבָּנִים, בְּקִרְבָּהּ, וַתֹּאמֶר אִם-כֵּן, לָמָּה זֶּה אָנֹכִי; וַתֵּלֶךְ, לִדְרֹשׁ אֶת-יְהוָה. | 22 And the children struggled together within her; and she said: 'If it be so, wherefore do I live?' And she went to inquire of the LORD. |
| כג  וַיֹּאמֶר יְהוָה לָהּ, שְׁנֵי גֹיִים בְּבִטְנֵךְ, וּשְׁנֵי לְאֻמִּים, מִמֵּעַיִךְ יִפָּרֵדוּ; וּלְאֹם מִלְאֹם יֶאֱמָץ, וְרַב יַעֲבֹד צָעִיר. | 23 And the LORD said unto her: Two nations are in thy womb, and two peoples shall be separated from thy bowels; and the one people shall be stronger than the other people; and the elder shall serve the younger. |
| כד  וַיִּמְלְאוּ יָמֶיהָ, לָלֶדֶת; וְהִנֵּה תוֹמִם, בְּבִטְנָהּ. | 24 And when her days to be delivered were fulfilled, behold, there were twins in her womb. |
Rosh Chodesh Kislev 2022 / רֹאשׁ חוֹדֶשׁ כִּסְלֵו 5783
Rosh Chodesh Kislev for Hebrew Year 5783 begins at sundown on Wednesday, 23 November 2022, and ends at nightfall on Friday, 25 November 2022.
Kislev (כִּסְלֵו), is the 9th month of the Hebrew year and has 30 or 29 days, corresponding to November or December on the Gregorian calendar. On the Hebrew calendar, Rosh Chodesh Kislev is the month isn which we celebrate the victory of the Priesthood identified Maccabees over those aligned with the Hellenist Assyrian King Antiochus and his interference in Judean political military and religious affairs. It is now commonly referred to as a time of miracles, in that upon the conclusion of the limited military action, the destroyed Temple was cleansed and purified and dedicated anew, finding amongst the ruins a small jar of oil intended to burn for one day — and yet managed to last for 8 miraculous days.
______
and finally, this coming Wednesday . . . .
Sigd 2022 / סיגד 5783
an Ethiopian Jewish holiday occurring 50 days after Yom Kippur
Sigd for Hebrew Year 5783 begins at sundown on Tuesday, 22 November 2022, and ends at nightfall on Wednesday, 23 November 2022.
Sigd is an Amharic word meaning "prostration" or "worship". It is the commonly used name for a holiday celebrated by the Ethiopian Jewish community on the 29th of the Hebrew month of Cheshvan. This date comes exactly 50 days after Yom Kippur, usually falling out in late October or November. According to Ethiopian Jewish tradition, it is the date on which Gd revealed himself to Moses.
Please follow and like us: