What? — Ushpizin! < — even the mystical Kabbalists have a word to say on the subject.
The Festival of Sukkot (Hebrew: סוכות or סֻכּוֹת, sukkōt, or the Festival of Booths, is one of the three festivals listed in the Torah, also known as the "Shalosh Regalim" — 'times' when the Israelites were commanded to make a significant trek or a pilgrimage to the Temple in Jerusalem.
| | |
| --- | --- |
| יב  וּבַחֲמִשָּׁה עָשָׂר יוֹם לַחֹדֶשׁ הַשְּׁבִיעִי, מִקְרָא-קֹדֶשׁ יִהְיֶה לָכֶם–כָּל-מְלֶאכֶת עֲבֹדָה, לֹא תַעֲשׂוּ; וְחַגֹּתֶם חַג לַיהוָה, שִׁבְעַת יָמִים. | Numbers 29: 12 And on the fifteenth day of the seventh month ye shall have a holy convocation: ye shall do no manner of servile work, and ye shall keep a feast unto the LORD seven days; |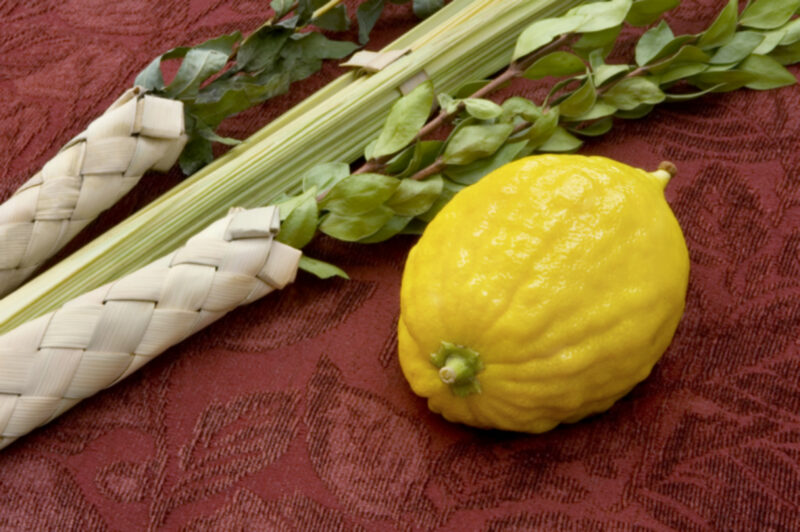 _________________
1.  Northern Israelite practices recorded in the Book of Kings . . . .
According to 1st Kings, chapter 12:32-33, King Jeroboam, the first king of the rebellious Northern kingdom, created a pilgrimage festival on the fifteenth day of the eighth month in imitation of the feast of Sukkot in the then Kingdom of Judah. He had pilgrims travel to Bethel instead of Jerusalem to make thanksgiving offerings there instead. Jeroboam feared that continued pilgrimages from the northern kingdom to Jerusalem could lead to pressure for a reunion with Judah:

If these people go up to offer sacrifices in the house of the Lord at Jerusalem, then the heart of this people will turn back to their lord, Rehoboam king of Judah, and they will kill me and return to Rehoboam king of Judah.
2.  Some in our class do not like to share, probably because of their own personal stories, but it is important to note our shared and sacred backgrounds.  Of note, to this day, Sukkot is celebrated by a number of Christian groups, (primarily Protestant groups) that observe holidays from the Torah and/or the Tanakh. These groups base this observance on the belief that Jesus celebrated Sukkot as 'understood' in the 7th chapter of the Gospel of John (4th Gospel of the Chr Bible). 
_______________
Please follow and like us: