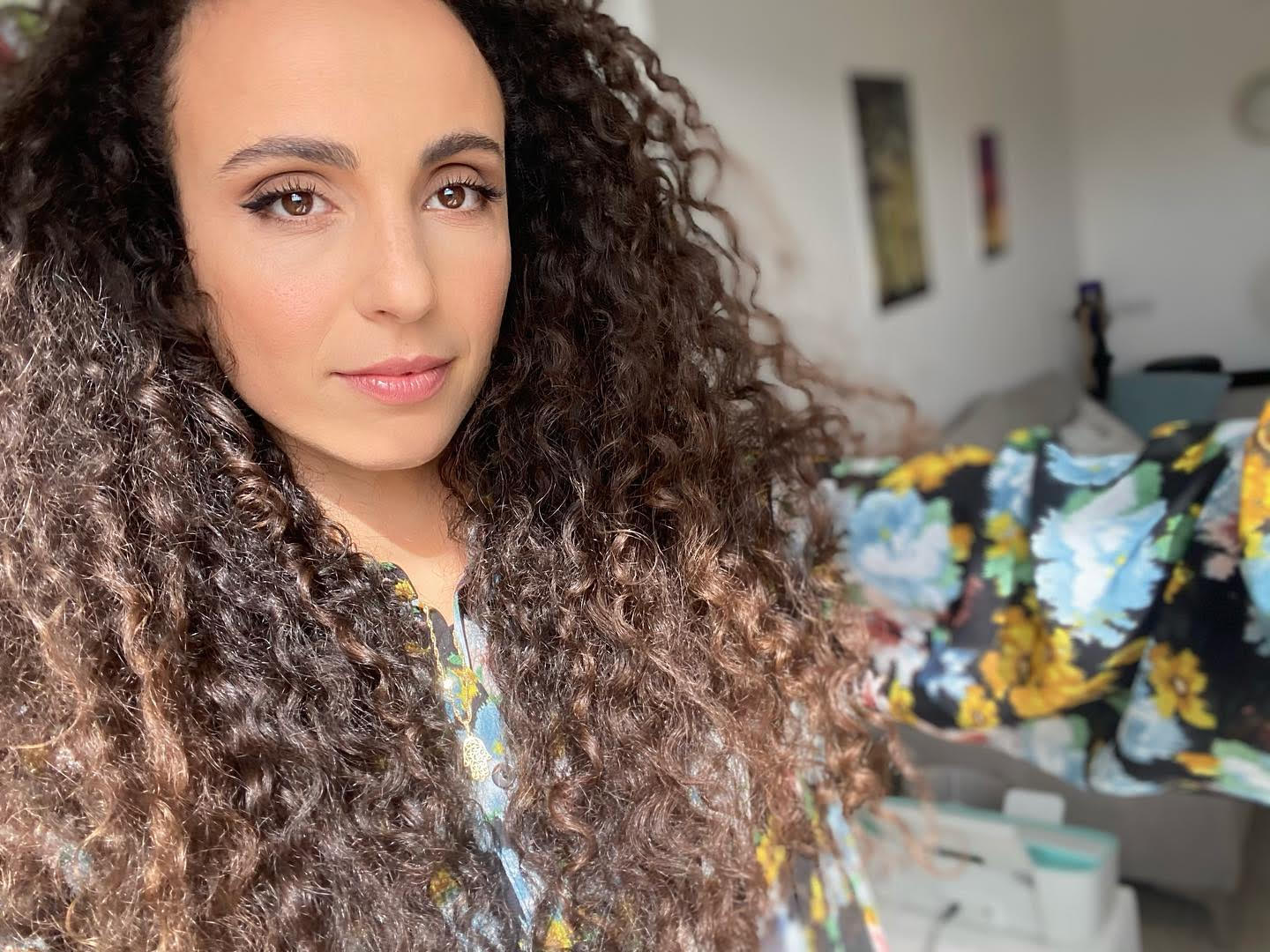 Download Weekly Study Materials
In honor of Shavu'ot this Sunday evening, I wanted to introduce a new young Israeli singer, songwriter, and composer from the town of Ashdot in Israel, Yuval Dayan (יובל דיין).  When she was interviewed about this song, she said that it was inspired by what Ruth had longed for in 'the fields of Bethlehem;' first in finding Boaz and then in making a home and 'a life together,' . . . . . 'a life' in all of its variegations and in all of its blessings.
As Shavu'ot is almost upon us, we will shortly turn to the end of Ruth's story. But first, remembering back to the beginning, Ruth came to us as an outsider and yet she would find redemption among us in 'the fields of Bethlehem.'  Together with Boaz she would give birth to a Jewish family that would, within a very brief period of time, give us David, a king who one day would bring us closer to our own redemption.  If you look at the faces of the young people in this clip from Yuval Dayan, you can see them smiling as they now are setting out to build their own homes as they look out for each other in a way they never had dreamed possible. We see the same motifs permeate the various threads weaving their way throughout the Book of Ruth; a story of unimagined possibilities coupled together with nothing less than improbable odds.
Our Midrashim, tell us that Ruth's journey would henceforth be guided by angels and that her progeny would someday come to know only peace in 'the Land,' the Land of Israel — I think we can see this in the words and the images which Yuval Dayan brings to us.  At this time of Shavu'ot, it should only come to pass for these young people, setting out on their own paths and their own journeys — and I would only add, for all of us, in our own lives and in our own times . . .
As always, warm regards,
Seth
Please remember, this Wednesday evening at 7:00 PM and this Sunday, Erev Shavu'ot at 3:00 PM EDT, as an early Leil Tikkun Shavu'ot. Cheesecake optional . . .
---
Download Weekly Study Materials
That You Should Just Smile
Lyrics and Music, Yuval Dayan
I know that there are angels in the world
waiting for me on the path ahead
don't need to hurry, everything will work out alright
it will come with time
there are truly important things
in the end it is the small things
sometimes there is no need to speak
we found words also in the quiet
That you should just smile for your whole life
this is all that i ask for
a home, a garden for the children
believe me i am happy now
knowing that you will watch over us for ever
And you will soon see
the things themselves will come together on the path ahead
the fears will fret, questions will be solved
all will come with time
there are truly important things
in the end it is the small things
sometimes we don't need to speak
even in the silence we have found our words
That you should just smile for your whole life
this is all that i ask for
a home, a garden for the children
believe me i am happy
knowing that you will watch over us for ever
שרק תחייך (sh'rak t'chai'ech)
אני יודעת שיש מלאכים בעולם
מחכים לי בדרך
לא צריך למהר, הכל יסתדר
זה יבוא עם הזמן
יש דברים חשובים באמת
זה בסוף בפרטים הקטנים
לפעמים לא צריך לדבר
גם בשקט מצאנו מילים
שרק תחייך כל החיים
זה כל מה שאני מבקשת
בית, גינה לילדים
תאמין לי אני מאושרת
תדע  לתמיד עלינו שומר
ואתה עוד תראה
הדברים מעצמם יתחברו עם הדרך
הפחדים יפחדו, שאלות יפתרו
זה יבוא עם הזמן
יש דברים חשובים באמת
זה בסוף בפרטים הקטנים
לפעמים לא צריך לדבר
גם בשקט מצאנו מילים
שרק תחייך כל החיים
זה כל מה שאני מבקשת
בית, גינה לילדים
תאמין לי אני מאושרת
תדע לתמיד עלינו שומרת
Please follow and like us: