Put in these terms: 'Can't touch this . . .'
Sometimes you just cannot touch something that crosses a boundary or a border . . .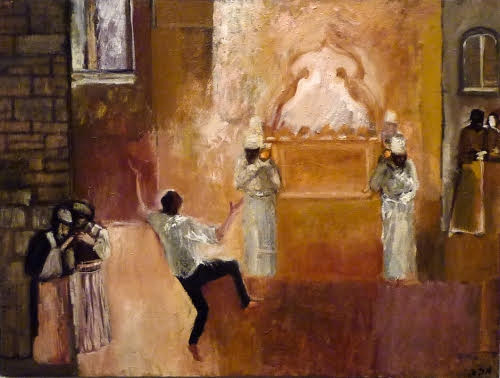 You can't touch this . . . MC Hammer
"My, my, my . . . my music hits me so hard, makes me say, "Oh my Lord bless my time . . .
Thank you for blessin' me with a mind to rhyme — and two hype feet, It feels good when you know you're down
A super dope homeboy from the Oaktown and I'm known as such, and this is a beat, uh . . .
you can't touch this"
_______
You (just) can't touch this . . . II Samuel 6:6
Meanwhile, David and all the House of Israel danced before the LORD ("with all their might and with songs.")
"But when they came to the threshing floor of Nacon, Uzzah reached out for the Ark of God and grasped it, for the oxen had stumbled."
The LORD was incensed at Uzzah. And God struck him down on the spot for his indiscretion and he died there beside the Ark of God. וַיִּֽחַר־אַ֤ף יְהֹוָה֙ בְּעֻזָּ֔ה וַיַּכֵּ֥הוּ שָׁ֛ם הָאֱלֹהִ֖ים עַל־הַשַּׁ֑ל וַיָּ֣מׇת שָׁ֔ם עִ֖ם אֲר֥וֹן הָאֱלֹהִֽים)׃)
______
Note for consideration . . .
"but as for the tree of knowledge of good and bad, you must not eat of it; for as soon as you eat of it, you shall die."
(Genesis 2:17) —- וּמֵעֵ֗ץ הַדַּ֙עַת֙ ט֣וֹב וָרָ֔ע לֹ֥א תֹאכַ֖ל מִמֶּ֑נּוּ כִּ֗י בְּי֛וֹם אֲכׇלְךָ֥ מִמֶּ֖נּוּ מ֥וֹת תָּמֽוּת
Please follow and like us: